because of some mix up there seems to be two
limitless
wikis so anything not on this one check this:
limitlesscbs.wikia.com
Welcome to the Limitless Wiki
"
A man gains the ability to use the full extent of his brain's capabilities
A television adaptation of the 2011 film, 'Limitless'
"
Premise
Brian Finch (Jake McDorman), a 28-year-old who has not done much with his life, is introduced to NZT-48, a miracle drug that gives him access to every neuron in his brain. For twelve hours after taking the pill, he becomes the smartest person in the world, able to perfectly recall every detail of his life and capable of prodigious leaps of intuition and reasoning.
With the mysterious U.S. Senator Eddie Morra (Bradley Cooper) providing him with a second drug to counteract NZT's deadly side effects, Brian uses his enhanced abilities to help FBI agent Rebecca Harris (Jennifer Carpenter).
Cast
Main
Recurring
Bradley Cooper as U.S. Senator Eddie Morra
Ron Rifkin as Dennis Finch, Brian's father
Blair Brown as Marie Finch, Brian's mother
Megan Guinan as Rachel Finch, Brian's sister
Tom Degnan as FBI Agent Jason "Ike"
Michael James Shaw as FBI Agent "Mike"
Colin Salmon as Mr. Sands, a former intelligence officer who now works as a fixer for Morra[13]
Sipiwe Moyo as Sipiwe, Dennis' nurse who works for Morra.
Desmond Harrington as FBI Agent Casey Rooks, FBI SWAT Team member
Michael Devine as James "Tech" Peckenpaugh
Featured Media
Blogs
Facebook
Twitter
Discussions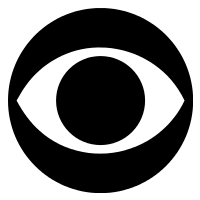 Community content is available under
CC-BY-SA
unless otherwise noted.